Board & Staff
CS Foundation Board Officers
President: Jeffrey T. Kramer, M.S. created the Chondrosarcoma Foundation to honor his daughter Shayna Kramer's legacy. He combines his 24 years of experience in the substance abuse counseling, communication, and marketing with his experience in broadcasting to produce film and videos. In addition, for the past 24 years, Jeffrey has been a certified Emergency Medical Technician and a Volunteer Firefighter for the Prince George's County Fire Department. Since October, 2000; Mr. Kramer operates his own multimedia production company called Kramer Communications.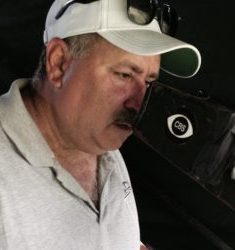 ---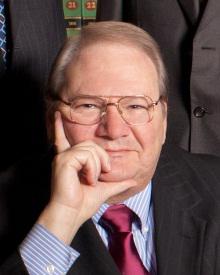 Vice President: Ronald A. Karp, ESQ, Shayna's uncle is the Managing Partner of Karp, Wigodsky, Norwind, Kudel & Gold, PA. He was selected by his peers as Top 100 lawyers in both Maryland and Washington, D.C.; A recipient of the Trial Lawyer of the Year award for DC. Past President, Trial Lawyers Association of Metropolitan Washington, D.C., Past President: American Board of Trial Advocates (DC region) and Past President: GW Inns of Court. Also, a Fellow of the Maryland Bar Foundation.
---
Treasurer: Rick A. Kramer, also Shayna's uncle is the Chief Operating Officer of Interstate Fleet Services in Philadelphia, PA.; an emergency roadside service for diesel trucks. Rick joined the CS Foundation to honor his beautiful niece, Shayna Kramer. He watched Shayna suffer and now wants to advocate, educate and support the public and families dealing with CS. "Shayna was so brave and was an inspiration to everyone she met."
---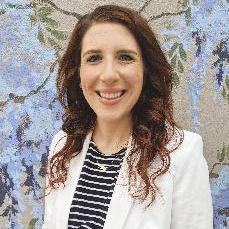 Secretary: Abby Snyder is a graduate from Towson University with a BS in Biology. She works as the Legislative Director for State Senator Cheryl Kagan in Maryland and works directly with the Senate Education, Health, and Environmental Affairs Committee. In the hope of creating a better world for the next generation, she now sits on the board of the Chondrosarcoma Foundation to assist others so they may not have to go through the struggles and pain that her friend Shayna did prior to her passing. She believes this cancer needs more attention, and more people pushing for more doctors to understand proper treatments before it is too late.
---
CS Foundation Board of Directors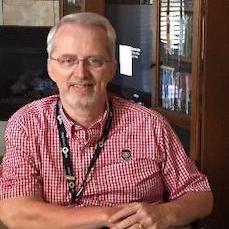 Mike Snyder lives in Albuquerque, New Mexico with his wife Sarah and their two children. Mike has worked in broadcast engineering for 40 years. He has been dealing with chondrosarcoma since 1996. The fight became intense in 2005 when he lost is leg to the disease and it began to metastasize to his lungs. After several unsuccessful drug trials, Mike joined the trial for AG-120 in late 2014 and it has successfully slowed the growth of his tumors. He continues working full-time, enjoying time with Sarah and grilling whenever he gets the chance. He says, "Cancer doesn't get to win; not now, not ever." Mike is also the author of the book entitled: No Treatment Options Left: Fighting and Surviving Inoperable Cancer.
---
John Gross, MD Is a Faculty Assistant professor, bone and soft tissue, surgical pathology at Johns Hopkins University. He completed his medical degree at Creighton University School of Medicine (Omaha) where he also completed his anatomic and clinical pathology residency followed by fellowships in bone and soft tissue pathology and surgical pathology at the University of Washington (Seattle) and the Mayo Clinic (Rochester, MN) Dr. Gross is board certified in anatomic and clinical pathology and an assistant professor of bone and soft tissue pathology and surgical pathology at Johns Hopkins University (Baltimore, MD). His academic interests include bone and soft tissue tumors and molecular oncology.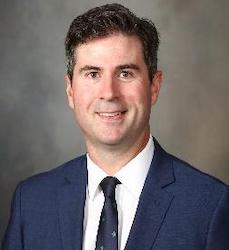 ---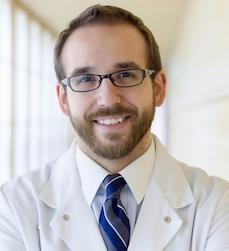 James W. Snider, M.D. is an Associate Professor radiation oncologist at the University of Alabama at Birmingham and the Associate Medical Director for Proton Therapy at the Proton International UAB Proton Center. He specializes in the management of patients with Head/Neck Cancer and Sarcomas. Dr. Snider also focuses on cutting edge technologies including Proton Therapy and Hyperthermia. Dr. Snider was selected for and completed a Clinical/Research Proton Fellowship at the world-renowned Paul Scherrer Institute Center for Proton Therapy in Switzerland – the birthplace of the pencil beam scanning technology utilized at the UAB Proton Center. He previously was on faculty at the University of Maryland where he met and
---
David Bowles, Ph.D. was born in London and educated at several European Universities before earning a doctorate in management sciences/organizational psychology from Manchester Business School, UK. He had a long career in US and EU-based management consulting, before retiring and writing two business books on employee morale/engagement and work culture. In 2017 David was diagnosed with pelvic chondrosarcoma, and after refusing surgery, completed proton radiation Following a significant period of complete remission, he started taking the IDH1 inhibitor Tibsovo in early 2020 to deal with metastatic disease, and has been stable ever since. David's goal is to help people facing this disease and to try and move treatment options away from debilitating surgeries which have been the standard of care. He lives in San Diego and Bavaria, Germany.
---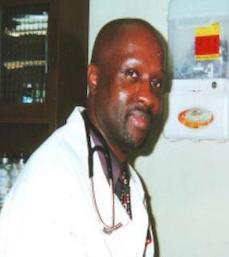 Ndubuisi Achufusi, M.D., is a Board-Certified Family Medicine Physician based in Greenbelt, MD. He has over 32 years of experience in the practice of medicine and is an Associate Professor of Medicine is involved in teaching medical students. Dr. Achufusi was Shayna's primary care physician for several years and remembers discussing and going over pictures from Shayna's trip to Israel where she helped the needy recover from heart surgery. Shayna also shared the joy of teaching and interaction with the young. As a Family Physician, Dr Achufusi has seen firsthand the challenges patients have with finding the right subspecialists or research information, navigating the healthcare maze, understanding diagnosis and coming to terms with prognosis. He strongly believes that CS Foundation amongst other services and resources, will help patients with CS bridge that gap.
---
Karina Galoian, Ph.D. is a research associate professor in the Department of Orthopaedics at the University of Miami Leonard M. Miller School of Medicine.
She also leads the departmental Institutional Review Board and is Research Director of the Sarcoma Disease Site Group at Sylvester Comprehensive Cancer Center.Dr Galoian Is a Principal Investigator of Musculoskeletal Oncology Signal Transduction Laboratory. The primary focus of her research is dedicated to studying and understanding molecular pathways leading to sarcomas, in particular chondrosarcomas.
She joined the Board of Directors because of her dedication and goal to make a difference in this field and find clues for a cure. The neuropeptide PRP-1demonstrates promising potential in inhibiting chondrosarcoma cells by targeting cancer stem cells Dr Galoians personal statement below speaks loud:
"The rare disease by itself most of the time is overlooked by funding agencies and even, by public awareness, though it becomes first but desperate priority when the tragedy knocks the door, then it becomes personal…"
In 2019 she lost her beloved husband Roman to another aggressive rare incapacitating disease without cure called cardiac amyloidosis.
---
Jonathan C. Trent, M.D., is the Associate Director of Clinical Research and Director of the Bone and Soft-tissue Sarcoma Group, for the Sylvester Comprehensive Cancer Center in Miami, FL. Dr. Trent's interests are in the clinical and translational research of sarcomas, direct care of sarcoma patients, and education about sarcoma. As Associate Director for Clinical Research, his goal is to help Sylvester Faculty develop clinical trials that provide clinically effective and scientifically exciting therapy to cancer patients of South Florida and beyond. The major focus of his clinical, educational and research efforts are with gastrointestinal stromal tumor (GIST), Chondrosarcoma, and other sarcomas. The major efforts of Dr. Trent's research focus on understanding the mechanisms of action and resistance of imatinib in GIST and other sarcomas while striving toward improved therapeutic options. His work involves the use of novel preoperative/postoperative clinical trials, prospectively acquired tumor tissue, cell lines, archival tissue, as well as collaborations with disciplines such as the genomics facility, surgical oncology, pathology, radiology and interventional radiology.
Dr. Trent was invited to join the Chondrosarcoma Foundation board because of the successful clinical trials he conducted using Ivosidenib (Tibsovo), a medication used to inhibit the IDH 1 biomarker in Chondrosarcoma. Dr. Trent will help us in the future role medications like Ivosidenib will have in treating Chondrosarcoma. According to Dr. Trent, the future will bring a set of medications to inhibit, suppress and irradicate the growth of cancer cells. These medications might even be used to primarily treat Chondrosarcoma as opposed to conducting surgery with wide margins.
---
Dexter Jin, Ph.D.; is the senior scientist on the Cancer Genomics Research team at Foundation Medicine in Cambridge, MA. He did his doctoral work at the Massachusetts Institute of Technology, where I previously focused on understanding the invasive transition of breast cancers. At Foundation Medicine Dr Jin is on the Cancer Genomics Research team, where he uses FMI's database of over 400,000 patient profiles for biomarker development and to better understand the genomics of rare cancers. Dr. Jin was invited to join the Chondrosarcoma Foundation because of his expertise in genetic sequencing.
---
Lynette Veelman graduated from Washington State University with a Bachelor of Arts degree in Elementary Education and Child and Family Studies.She has a Master's degree from Concordia University in Curriculum and Instruction with an Early Childhood emphases. Lynette is a resident of Anchorage, Alaska, who's early career included working for Rural Alaska Community Action Program where she was a training specialist.
Lynette took a career break to raise two daughters and then began a teaching for Anchorage School District.She taught in the school district pre-kindergarten program for under privileged children and families. Her last position with Anchorage School District was teaching a Montessori primary education class.Lynette retired early due to surgery for spinal Chondrosarcoma.
Lynette's goal is to do something physical every day.She enjoys riding bikes with her husband and friends. She also likes to walk, cross country ski, paint, swim, be outdoors in nature, and spend time with her family.
---
Christian Meyer, M.D., Ph.D. is the Assistant Professor and lead medical oncologist for adult sarcoma patients at Johns Hopkins University in Baltimore, Md. Dr. Meyer received his bachelors and master's degrees in cell and molecular biology from Stanford University. From there, he joined the Medical Scientist Training Program at Baylor College of Medicine and earned his medical degree followed by a doctorate in immunology. Dr. Meyer completed his residency at the University of Maryland and served as chief resident in medicine from 2004-2005. Afterward, he joined the fellowship program in medical oncology at Johns Hopkins University and has been working in the laboratory of Jonathan Powell, M.D., Ph.D., on projects relating to the characterization of molecular regulatory pathways involved in T-cell activation and energy. As a third-year fellow, Meyer served as the chief fellow for Training Programs in Hematology and Medical Oncology and he received a Young Investigator Award from the American Society of Clinical Oncology in 2010.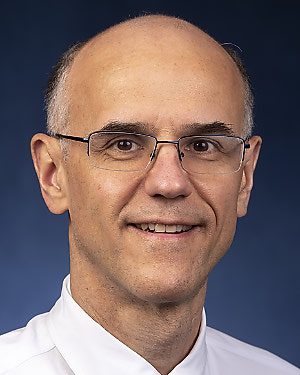 ---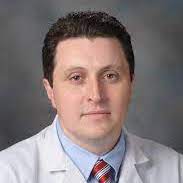 Anthony P. Conley, M.D. is the Associate Professor of the Department of Sarcoma Medical Oncology, Division of Cancer Medicine at the University of Texas MD Anderson Cancer Center in Houston, TX. Dr. Conley received his Doctor of Medicine degree at the University of Texas, Medical Branch in Galveston, Texas in 2004. In 2011, Dr. Conley did post-doctoral work in Sarcoma Research for the University of Texas MD Anderson Cancer Center. Most recently, Dr. Conley was the Principal Investigator for the Phase 2 Clinical trials for INBRX-109, the medication granted orphan-drug designation by the FDA to treat Conventional Chondrosarcoma.
---
Joseph H. Schwab, M.D., MS, is the Chief of Orthopaedic Spine Surgery, Director of Spine Oncology and Co-Director of the Stephen L. Harris Chordoma Center in Boston, MA. He is also the Associate Professor of Orthopaedic Surgery at Harvard Medical School. Dr. Schwab combines his spine surgery and oncology training with his research interests in tumors and degenerative conditions of the spine. He received his residency training from the Mayo Clinic where he was awarded the P.J. Kelly award for outstanding basic science research. He has sub-specialty fellowship training in spine surgery from The Hospital for Special Surgery and Orthopaedic oncology from Memorial Sloan Kettering Cancer Center. Dr. Schwab has an active practice that includes the management of benign and malignant bone tumors as well as maladies of the spine such as cervical spinal stenosis, cervical myelopathy, lumbar stenosis, lumbar spondylolisthesis, herniated discs and adult scoliosis.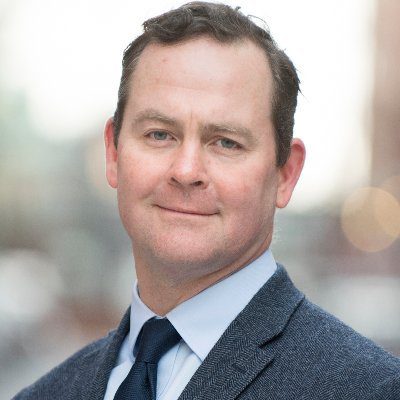 ---
Director of Social Media: Nicole Lomax served as a peer educator, camp counselor and advocate throughout her time as a student at Bowie State University while earning her bachelor of science in History. Today, Nicole proudly serves for the Chondrosarcoma Foundation, where she intends to help keep Shayna's legacy alive through service and commitment to ensuring that people diagnosed with Chondrosarcoma receive the attention and care that they deserve. Shayna was a dear friend for over a decade and Nicole continues to be inspired by her dedication to friends, family and community.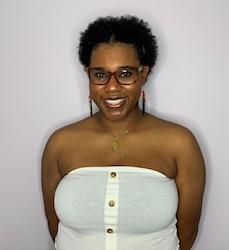 ---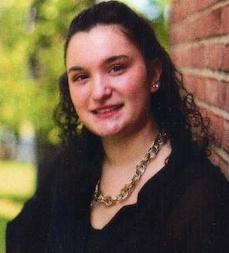 Director of Fundraising: Chana Kramer is currently a paraprofessional for Chapel Forge Early Education Center in Bowie, Maryland and getting her Master's degree in Early Childhood and Special Education. "Shayna was my big sister and I have made it my goal in life to honor her legacy and honor her wish of educating the public about Chondrosarcoma to get support for patients and families struggling from this rare bone and soft tissue cancer."