Chondrosarcoma CS Foundation Board of Directors
Jonathan C. Trent, M.D., is the Associate Director of Clinical Research and Director of the Bone and Soft-tissue Sarcoma Group, for the Sylvester Comprehensive Cancer Center in Miami, FL. Dr. Trent's interests are in the clinical and translational research of sarcomas, direct care of sarcoma patients, and education about sarcoma. As Associate Director for Clinical Research, his goal is to help Sylvester Faculty develop clinical trials that provide clinically effective and scientifically exciting therapy to cancer patients of South Florida and beyond. The major focus of his clinical, educational and research efforts are with gastrointestinal stromal tumor (GIST), Chondrosarcoma, and other sarcomas. The major efforts of Dr. Trent's research focus on understanding the mechanisms of action and resistance of imatinib in GIST and other sarcomas while striving toward improved therapeutic options. His work involves the use of novel preoperative/postoperative clinical trials, prospectively acquired tumor tissue, cell lines, archival tissue, as well as collaborations with disciplines such as the genomics facility, surgical oncology, pathology, radiology and interventional radiology.
Dr. Trent was invited to join the Chondrosarcoma Foundation board because of the successful clinical trials he conducted using Ivosidenib (Tibsovo), a medication used to inhibit the IDH 1 biomarker in Chondrosarcoma. Dr. Trent will help us in the future role medications like Ivosidenib will have in treating Chondrosarcoma. According to Dr. Trent, the future will bring a set of medications to inhibit, suppress and irradicate the growth of cancer cells. These medications might even be used to primarily treat Chondrosarcoma as opposed to conducting surgery with wide margins.
---
Christian Meyer, M.D., Ph.D. is the Assistant Professor and lead medical oncologist for adult sarcoma patients at Johns Hopkins University in Baltimore, Md. Dr. Meyer received his bachelors and master's degrees in cell and molecular biology from Stanford University. From there, he joined the Medical Scientist Training Program at Baylor College of Medicine and earned his medical degree followed by a doctorate in immunology. Dr. Meyer completed his residency at the University of Maryland and served as chief resident in medicine from 2004-2005. Afterward, he joined the fellowship program in medical oncology at Johns Hopkins University and has been working in the laboratory of Jonathan Powell, M.D., Ph.D., on projects relating to the characterization of molecular regulatory pathways involved in T-cell activation and energy. As a third-year fellow, Meyer served as the chief fellow for Training Programs in Hematology and Medical Oncology and he received a Young Investigator Award from the American Society of Clinical Oncology in 2010.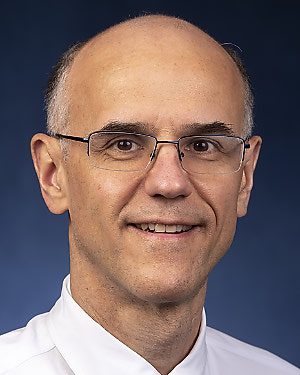 ---
Anthony P. Conley, M.D. is the Associate Professor of the Department of Sarcoma Medical Oncology, Division of Cancer Medicine at the University of Texas MD Anderson Cancer Center in Houston, TX. Dr. Conley received his Doctor of Medicine degree at the University of Texas, Medical Branch in Galveston, Texas in 2004. In 2011, Dr. Conley did post-doctoral work in Sarcoma Research for the University of Texas MD Anderson Cancer Center. Most recently, Dr. Conley was the Principal Investigator for the Phase 2 Clinical trials for INBRX-109, the medication granted orphan-drug designation by the FDA to treat Conventional Chondrosarcoma.