Renee Lund shares the story of her wonderful brother Steve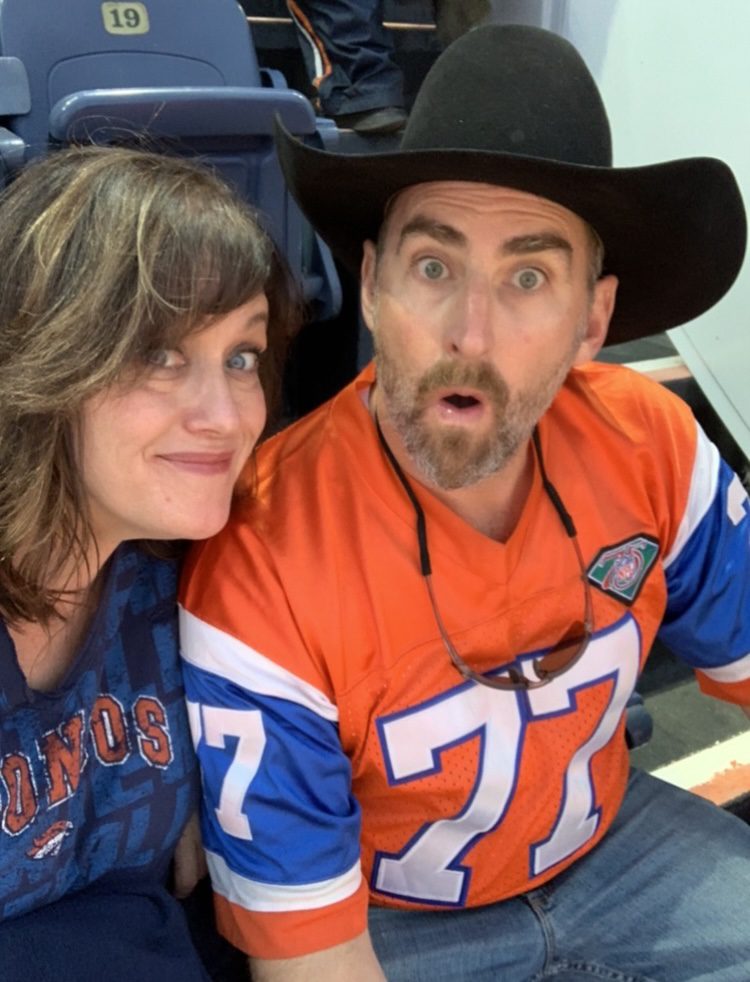 Hi, my name is Renee and here is our story.
If you have seen the movie Ferris Bueller's Day off, I jokingly tell people that this is the story of my life. I am the big sister to my baby brother Steve, who I nicknamed "Ferris" many years ago. He's the guy who is always in the right place at the right time, and a person that everyone truly adores, including myself. It is no secret how much I love my brother. I would walk through fire for him, and I have never felt more helpless in my life as he fights this fight.
Steve started his family later in life, and I can say that his greatest joy comes from being a husband to his wife Annie and a father to their 2-year-old son Shep. They are his world. If you've had the opportunity to meet Steve, you will never forget him. It doesn't matter who you are, he makes every person that he meets feel valued and special. My brother is larger than life, and is a LIGHT in this world. I know his nieces, nephews, great nephews and all of their friends can attest to the fact that Steve really is a legend (who else could make "poop patrol" fun?) and makes this world a better place for everyone.
Steve has always been a very active and healthy person who can't sit still for very long. At the beginning of 2020 Steve started having discomfort in his left pelvic region. We assumed that the aches and pains weren't anything to be concerned about and were "normal" for a 48-year-old stud-muffin. After a while, he finally decided to go to the Dr. and was encouraged to start Physical Therapy to help manage his symptoms. In August of 2020 he wasn't feeling any better, so his Drs decided to dig a little deeper and run more tests. In September of 2020, they discovered a pretty significant tumor between his femur and hip socket that in that needed to be removed. It was then that we were stunned to learn of his Chondrosarcoma diagnosis.
None of us had ever heard of Chondrosarcoma, so this was a very scary learning lesson for all of us. Luckily, Steve was referred to a wonderful orthopedic surgeon who was familiar with Chondrosarcoma and had done a similar surgery using a very new and state-of-the-art 3D technique, only a year prior.
In October 2020 Steve had surgery to remove the tumor in his leg, and the surgery was met with GREAT success. They were able to remove the entire monster with zero margins. Steve was home within a few days and started his recovery process which took almost two months. He never once complained and stayed so positive with everyone around him.
Four months after his surgery, in February of 2020 he had his follow up scans and discovered that his cancer had spread to his lungs (but luckily nothing new showed up in his leg where the original tumor was). We were grateful for that. When they found the tumors in his lungs, he was referred to another incredible Dr. at the University of Colorado Health Science Center who is also familiar with Chondrosarcoma. Around June 2020, he had yet another set of scans and we were told that the spots had grown slightly in his lungs and there was a new spot in his leg.
Long story short, his Dr. tried a few different treatments, but none of them seemed to be working. In October 2020, he was approved for the Clinical Trial Drug INBRX-109, and started his infusions in November 2020. He has had two scans since his first infusion and both scans have revealed zero growth for either set of tumors. We are very encouraged by this news, but we know that this fight is far from over. We have learned to take things day by day and to celebrate the little victories, no matter how small. My brother is a warrior and I wanted to introduce you to him because I love him so much!
I joined this page in hopes of finding others who understood what we were going through, and in turn I have found a community of fierce fighters who inspire me daily. I am humbled by your strength and courage, and I find comfort knowing that my brother is not alone.
God Bless you all and Thank You for allowing me to be a part of your journey as well!
Renee Lund